Lakeside Animal Hospital is now proudly offering Free First Exams for all new clients. Come meet Dr. Colleen Elligott and the rest of our talented team and discover why we are one of Odessa's leading pet healthcare providers!
Don't miss out on this exclusive offer!
Call today or fill out the form below to schedule your free exam
Don't forget to call us to schedule your first exam FREE!
About Lakeside Animal Hospital
Lakeside Animal Hospital has over 17 years of experience providing expert veterinary care. In addition to our medical services, we also offer boarding for dogs and cats in our fully supervised boarding facilities.
We pride ourselves on caring for your pets as if they were our own. Whether your pets need routine checkups or more serious medical care, you can be sure they're in great hands at Lakeside Animal Hospital.
Services We Offer:
Boarding
Dental Care
Emergency Care
Grooming
Microchipping
Radiology
Spay & Neuter
Surgery
Vaccinations
Wellness Exams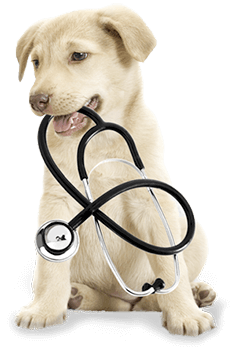 Meet Dr. Colleen Elligott, DVM
Dr. Elligott graduated from Georgetown University in Washington, D.C. with a B.S. in Foreign Service in 1993. Following graduation, and for the next 5 years, she worked for US Assist Inc. researching and coordinating international emergency medical services ranging from care referrals to full organization of international air ambulance evacuations. She completed her science pre-requisites for application to veterinary school at George Mason University in Fairfax, Virginia, while working as a veterinary technician assistant for Alexandria Veterinary Emergency Service in Alexandria, Virginia. Dr. Elligott attended veterinary school at The Ohio State University, where she was active in the student veterinary emergency and critical care society and the student AVMA.
Dr. Elligott graduated from veterinary school in 2005. She then completed a year-long internship in small animal medicine and surgery at Florida Veterinary Specialists, now Blue Pearl, in Tampa, followed by an additional year of training in ophthalmology at The Ohio State University. She practiced emergency medicine at Blue Pearl from 2007 through 2011, and has been in family practice since. Prior to joining Lakeside Animal Hospital in May, 2014, she had the opportunity to work alongside a boarded-dermatologist. This extra exposure to dermatology has been very useful in managing challenging skin conditions.
Dr. Elligott maintains an active interest in all aspects of veterinary care, especially emergency and internal medicine, ophthalmology and dermatology. In daily practice, she particularly focuses on preventative care, especially emphasizing the importance of nutrition, weight management, and preventative dentistry as a means of ensuring optimum health and longevity. She also has an interest in arthritis care and pain management through nutritional and exercise intervention. Dr. Elligott is also fluent in Spanish and is happy to serve families in their native language. She and her son share their home with a cat, an English Pointer, a Chihuahua, a Catahoula, and two cockatiels. In her free time, she enjoys reading, running, indoor rowing and dragon boat paddling. Dr. Elligott looks forward to exceeding your expectations and providing superb care for you and your family.
Meet Dr. Grace Gryncewicz, DVM
Dr. Grace Gryncewicz, otherwise known as "Dr. G," received her Bachelor of Science degree from Florida Southern College in 2015 (Go Mocs!!) She then completed her Doctor of Veterinary Medicine at Ross University, followed by a clinical year at the University of Florida in 2019.
Dr. G appreciates the variety within the field of veterinary medicine, but her passion is preventative care. She also has an interest in dentistry, dermatology, and enjoys the challenge of internal medicine. Dr. G's favorite part of being a general practitioner is creating genuine relationships with her patients and their family members.
While living on the beautiful island of St. Kitts for veterinary school, Dr G rescued her best friend, the island pup Scout. Once she finished veterinary school, she married her high school sweetheart, and both are Pinellas County locals. In her free time, she loves soaking up the Florida sunshine, whether on the water or on land exploring local areas. Otherwise, you can find her listening to music, cooking, reading, or spending time with family and friends. She loves the adventure of trying new things!
Dr. G is excited to continue building bonds with patients and their families and provide the genuine care your pets deserve. She will always welcome you to Lakeside Animal Hospital with a big smile and a caring heart.